Global Peace Coalition,
University of Ottawa Box 58,
85 University Street, room 07 Ottawa,
ON K1N 6N5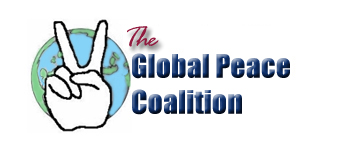 ---
Events
Satuday March 19th
End the Occupation of Iraq
March and Rally - Minto Park (Elgin and Gilmour)
External Link: - www.nowar-paix.ca/m19 -

The student meeting for organizing for March 19th will be on Feb 10th at 6pm. Location?

Updates
-Free Store Group-
Our free store group has moved to become an OPIRG working group, this way we get our own funding and are more approachable. if you would like to help out, you can join the yahoo group to receive the emails concerning it at:
http://ca.groups.yahoo.com/group/freestoreuofo
-Alternative Frosh-
OPIRG is planning on organizing an alternative frosh this year. An alternative frosh is just like your faculty or departement frosh except we try and send a positive and creative learning message at the same time. We would organize events like walks through the market to see where all the organic and fair trade products are, movie nights, and many other creative events we can think of. This is also an opportunity to meet people with similar interests and values. I think it is a good time to start organizing alternative frosh for next September. I was thinking we could meet Sunday the 27 at the OPIRG office (631 King Edward, 3rd floor) at around 3pm. This is the weekend of reading week, so if you could please tell me if you can attend that would be great, if not enough people can show up, we can change the date. I am sending this email to anyone I think could be interested in helping out, coming to a meeting doesn't force you into being a big organizer, just come and share ideas and give the time you have. Please feel free to forward this to anyone who could be interested in helping.
Thank you very much,
Danika Brisson
Campus Relations
OPIRG
230-3076
Contacts
Mailing Address:
Global Peace Coalition C/O OPIRG
631 king Edward Street, 3rd floor
Ottawa, ON
K1N 7N8

E-mail Address: globalpeacecoalition@yahoo.ca