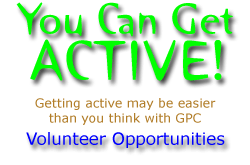 Getting active is easier than you think. The GPC offers volunteer opportunities at various levels of participation.
For example you could:
Promote peace for an hour on campus at one of our promotion tables.
You can join a meeting, give your input and be apart of the planning process
If you're skilled in a particular area such as writing, or graphic design, we always appreciate an extra hand.
If you're interested joining the Global Peace Peace Coalition, even at the lowest level of commitment please don't hesitate to contact us. We look forward to hearing from you!