Global Peace Coalition, University of Ottawa Box 58, 85 University Street, room 07 Ottawa, ON K1N 6N5
Alternative Communication
Website Hits!

Canadian Health Coalition- There's not any doubt at all that the present Medicare program in Canada is in serious danger of being sabotaged. One danger is extra-billing, which is growing and has meant only one thing: that we are rapidly developing two types of people in the health care field--Shirley Douglas.. (Read on!)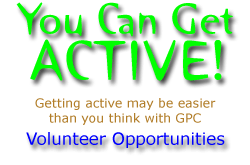 If you would like to join our event mailing list. Please enter your e-mail address below.

GPC "Project E-zine"
We are currently initiating an E-zine project with the goal of creating an editorial platform that is both affordable, and educational.
Writers
, this is a chance to have your hard work read by hundreds of students across the Ottawa area....
Read on
!

Student rally to leave from Morriset Library @ 12pm on Saturday Sept 27th. Will join the hill @ 1pm!
WE SUPPORT HEMP & THE ENVIRONMENT!
The GPC is currently making hemp jewelry which will be used to raise funds at our events.

Be part of history on September 27th, as millions around the world demonstrate on this day against war, lies and occupation.
SAVE SOCIAL HEALTH CARE